Emily Bland (b. 1988) is a British-French painter. Bland graduated in 2011 from Manchester School of Art and has been based in Berlin since 2012. The primary focus of Bland's paintings is the comprehension of abstraction.

Bland's works are a result of obsessive experimentation. Her careful attention to technique prompts her to build and destroy until an artwork reveals itself. On the one hand, Bland's works are created intuitively, while at the same time they require extensive contemplation.

Inspired by both man-made structures as well as natural forms, Bland incorporates the contrast between organic and inorganic, perspicuous and ambiguous. Thoughts and dreams both fill and frame the space. Backgrounds pour over and jump out of the paintings within a cityscape of confrontation and suggestion.

Bland's paintings demand participation from the viewer, who is welcome to interact with the work's boldness and playful engagements. By doing so, they are invited to enter the world of each painting, playing an important role in the process of construction. The viewer themself is an integral part of the painting's architecture, making links, uniting elements and suggesting connections. They find themselves in a dialogue with the painting, expressing their perception and witnessing the building of new worlds.

Last Exhibition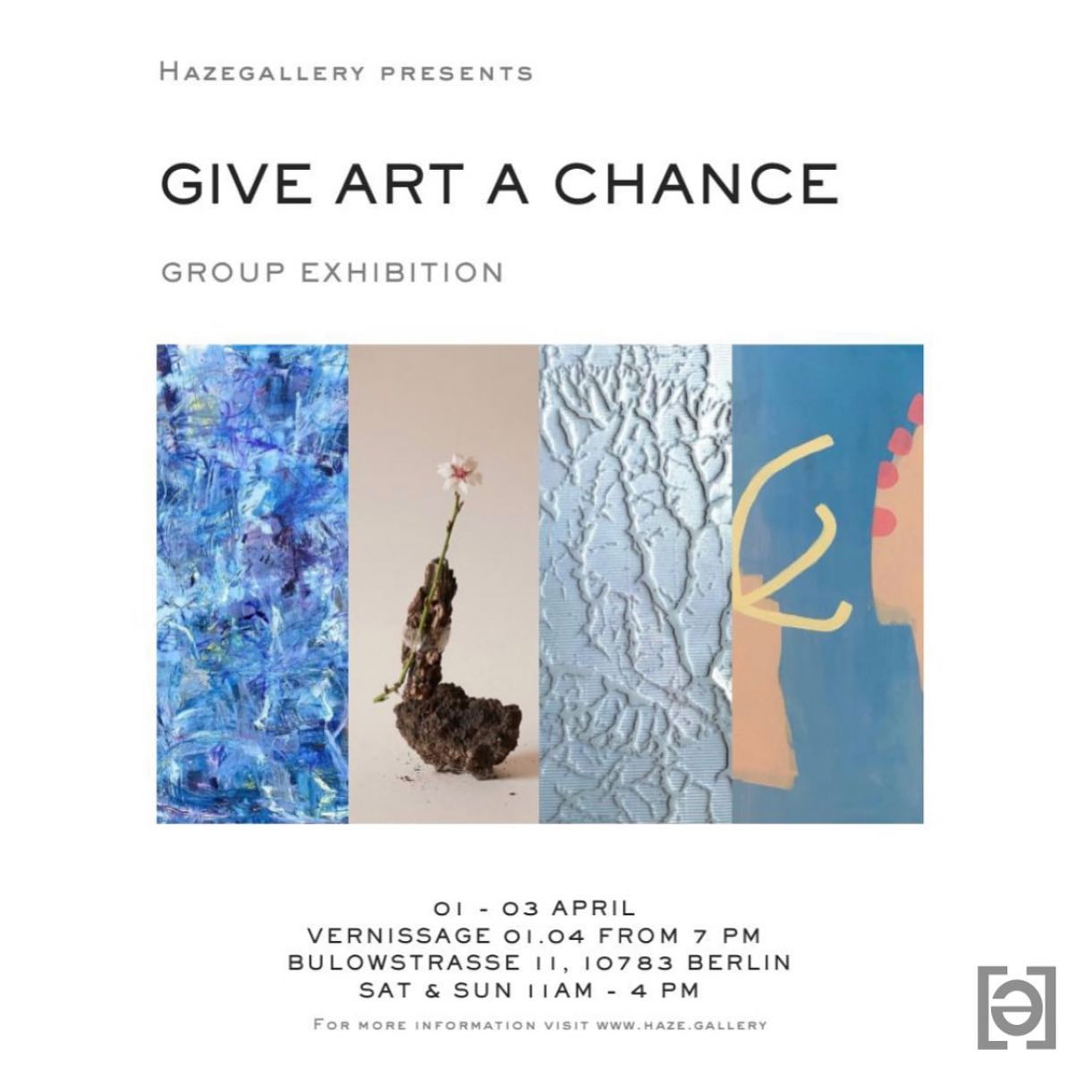 Solo Shows

2021, Built on Fluid Planes – GISELA Freier Kunstraum, Berlin, Germany
2020, Visions of My Mind's Retreats – Nothaft Cafe, Berlin, Germany
2018, Weinissage – Facciola, Berlin, Germany
2018, Explorations of Stimuli and Structures – Das Giftraum, Berlin, Germany
2018, Jovial Strife – Geschwister Nothaft, Berlin, Germany
2012, Articulation – Kaleidoskop, Berlin, Germany
2012, Painting – Loreto Grammar School, Altrincham, UK
2011, Klark – Public spaces, Berlin, Germany
2009, Conversation – Sandbar, Manchester, UK



Group Shows

2022, GIVE ART A CHANCE – HAZE Gallery, Berlin, Germany
2022, GOOD STUFF – GISELA Freier Kunstraum, Berlin, Germany
2021, L'air de Berlin – Inspiré Azille, Aude, France
2021, UNBLOCK fairartfair – Studios ID, Berlin, Germany
2021, Lange Nacht der Bilder – Studios ID, Berlin, Germany
2020, Online Art Auction – Weserhalle, Berlin, Germany
2020, Lange Nacht der Bilder – Studios ID, Berlin, Germany
2019, Lange Nacht der Bilder – Studios ID, Berlin, Germany
2019, Dissonance – Q Gallery, Berlin, Germany
2018, Open Studios ID – Studios ID, Berlin, Germany
2018, Lange Nacht der Bilder – Studios ID, Berlin, Germany
2017, Submissions – AKA, Berlin, Germany
2014, Invertebra – Spirograph, Berlin, Germany
2012, NW Graduates 2011 – Neo:Gallery 32, Bolton, UK
2011, Manchester Art Crawl – Piccadilly Place, Manchester, UK
2011, Manchester School of Art Degree Show, Manchester, UK
2009, Untitled – The Chapel, Fallowfield, UK



Residencies

2011-2012, Artist in Residence – Loreto Grammar School, Altrincham, UK



Awards

2011, Ken Billany Prize



Collections

Müller Headquarters, Shropshire, UK



Education

2007-2011, Manchester School of Art, MMU – BA (Hons) Fine Art
2006-2007, Blackpool & The Fylde College – BTEC Diploma in Foundation Studies: Art & Design